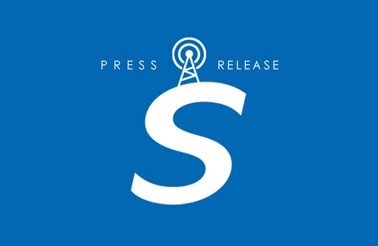 NEW YORK, NY (February 23, 2015) – Spirit Music Group has signed rock group Smash Mouth to an exclusive global publishing deal encompassing their entire catalog, as announced today by David Renzer, Chairman, Spirit Music Group.
The Smash Mouth catalog, which was previously administered by Warner/Chappell, contains such hit singles as "All Star" (No. 4 on the Billboard  Hot 100), "Walkin' on the Sun" (No. 1 on Billboard's Adult Top 40 and No. 2 on Billboard's Hot 100 Airplay), and "Then The Morning Comes" (No. 11 on the Billboard Hot 100), to name a few. Smash Mouth's music has already proven to be a synch favorite, having been featured in many popular movies (Shrek; Me, Myself and Irene; Austin Powers in Goldmember; How the Grinch Stole Christmas), television shows ("The Simpsons"; "Cold Case"; "America's Got Talent") and advertising campaigns (Nissan).
"Smash Mouth have created an incredible body of work with some iconic songs that are part of our collective 'pop consciousness.' We're thrilled and honored that they have chosen Spirit as their new home for their amazing catalog," said David Renzer, Chairman, Spirit Music Group.
"After a year of searching for the right publishing partner, Smash Mouth is elated to announce that we have decided on Spirit Music Publishing for the new home of our extensive catalog," said Robert Hayes, CEO, Sound Management. "Going with a boutique company like Spirit is definitely the right choice for us. We love Spirit's focus and aggressive pinpoint approach to licensing with strong ties to film and television. This isn't a company that simply sits back and waits for the phone to ring."
Founded in 1994, the band has released seven studio albums, including Fush Yu Mang (1997), Astro Lounge (1999), Smash Mouth (2001), Get the Picture? (2003), The Gift of Rock (2005), Summer Girl (2006), and Magic (2012). Two of their albums have been certified multi-platinum by the RIAA: Fush Yu Mang was certified double-platinum, while Astro Lounge went triple-platinum.
ABOUT SPIRIT MUSIC:
Spirit Music Group, founded in 1995, is one of the world's leading independent music publishers, owning and/or managing more than 75,000 songs spanning seven decades and every musical genre. The company's repertoire reflects some of the most beloved songs and songwriters of all time, including hits by Frank Sinatra, Billie Holliday, Carl Perkins, Elvis Presley, Charles Mingus, Dion, Aretha Franklin, B.B. King, Santana, The Beach Boys, Barbra Streisand, Gladys Knight, Alice Cooper, Pure Prairie League, Chicago, Chaka Khan, Anita Baker, The Go-Go's, Madonna, Faith Hill, Tim McGraw, Mariah Carey, Jay-Z, Ricky Martin, Keith Urban, Usher, Dido, Jewel, Jason Aldean and Mary J. Blige; the complete catalogs of such iconic songwriters and writer/artists as Pete Townshend, Marc Bolan, Boz Scaggs, The Marshall Tucker Band, Toto, Billy Squier, Andrea Bocelli, Charles Mingus, Alan and Marilyn Bergman, Rick Nowels, C&C Music Factory; and the breakthrough work of such newer artists as Scissor Sisters, The Naked & Famous, Matt & Kim, San Cisco, Zooey Deschanel, Eric Paslay, and Big Data.
Spirit has earned a strong reputation as an aggressive royalty administrator and a peerless promoter of its songs into film, television and advertising productions as well as a wide range of new media. In recent years, Spirit has helped transform the publisher's role beyond royalty collection and song promotion to proactive career and legacy partnership by creating and executing marketing plans to revitalize its clients' songs and expand their brands.
Spirit Music Group is headquartered in New York with offices in London, Los Angeles, Nashville and the Netherlands.   Spirit is a portfolio company of Pegasus Capital Advisors, the New York-based private equity fund manager that has been providing creative capital and strategic solutions to growth companies since 1996.
###
SPIRIT MUSIC GROUP MEDIA CONTACT:
Heather Glenn
Black Market Creative
310.765.1927 x707 ph
Hglenn@blackmarketcreative.com