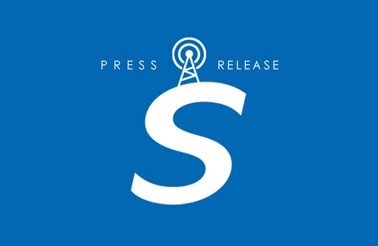 Los Angeles, CA (January 14, 2019) – Spirit Music Group, one of the world's leading global independent music publishing companies, has signed a joint venture with legendary Latin hitmaker Rudy Pérez. Spirit's joint venture with Pérez will enable him to identify writers and artists to sign to Spirit Miami. The venture will be based in Miami, solidifying Spirit's presence in one of Latin music's most important markets.
"Rudy is one of a kind—when you think of Latin music there is nobody more qualified," said Jon Singer, Chairman, Spirit Music Group. "Rudy's track record speaks for itself and the Spirit team is fortunate to have a partner in Rudy to take our Latin division to another level and have immediate impact. We're very excited about what we can accomplish working with Rudy and Betsy Pérez. Spirit Miami is open for business!"
"Partnering with Spirit is a great step for me. My goal has always been to bring music to people, and supporting and empowering writers as their publisher is an exciting new way for me to do that. Jon and I both share a passion and commitment to Latin music, so I couldn't ask for a better team to work with," said Rudy Pérez.
"A major part of all the success that Rudy has had throughout his career has been working with people who have the same vision and work ethic that he does," said Mike Atkins, management. "Jon and the Spirit team are ideal partners for a joint venture and we look forward to doing good work together."
Rudy Pérez is one of the most accomplished and respected figures in Latin music. He's composed more than 1,000 songs, with over 300 of them having been either #1 or Top 10 hits. Pérez is a founder of the The Latin Grammys (LARAS) and is a co-founder of La Musa (the Latin Songwriters Hall of Fame). Among the many accolades he's received for his work include being named Producer of the Decade by Billboard in 2010 and winning ASCAP's Songwriter of The Year award five times.
Artists for whom Pérez has written or produced tracks include Beyoncé, Julio Iglesias, Christina Aguilera, IL Divo, Natalie Cole, Michael Bolton, Luis Miguel, Jose Feliciano, Marc Anthony, Jon Secada, Cyndi Lauper, Roberto Carlos, Los Temerarios, Juan Gabriel, Alejandro Fernandez, Marco Antonio Solis, Jose Luis Rodriguez (El Puma) Alexandre Pires, Arturo Sandoval, Chayene, Luis Fonsi, Dima Bilan, Leonid Agutin and Jaci Velasquez, and Juan Luis Guerra, among many more.
In January 2019, Spirit Music Group executives Jon Singer and Ross Cameron formed Lyric Capital Group to take ownership of Spirit Music Group and secure a recapitalization of over $350 million. The capital raise allows Spirit to continue to build upon its already impressive legacy and community of renowned artists and songwriters. Now wholly-owned by the newly formed Lyric Capital Group, Spirit Music Group remains a strong, independent publisher.
ABOUT SPIRIT MUSIC:
Spirit Music Group, founded in 1995, is one of the world's leading independent music publishers, owning and/or managing more than 75,000 songs spanning seven decades and every musical genre. Spirit's portfolio consists of over 200 #1 Billboard hits and over 450 Top 10 songs.
Among its most notable songwriters and writer/artists are James Bay, John Barrett, Alan and Marilyn Bergman, Big Data, Marc Bolan, T Bone Burnett, Jonny Coffer, Zach Crowell, Rami Dawod, Henry Mancini, Matt & Kim, Johnny McDaid, The Marshall Tucker Band, Graham Nash, John Newman, Rick Nowels, David Paich, Doc Pomus, Frank Rogers, Boz Scaggs, Billy Squier, Pete Townshend, Gregg Wattenberg; and the breakthrough work of newer artists including Dagny and Tim Montana.
Spirit has earned a strong reputation as an aggressive royalty administrator and a peerless promoter of its songs into film, television and advertising productions as well as a wide range of new media. In recent years, Spirit has helped transform the publisher's role beyond royalty collection and song promotion to proactive career and legacy partnership by creating and executing marketing plans to revitalize its clients' songs and expand their brands.
Spirit Music Group is headquartered in New York with offices in London, Los Angeles, Nashville and the Netherlands. Spirit is a portfolio company of Lyric Capital Group, led by seasoned music executives Jon Singer and Ross Cameron.
For further information about Spirit Music Group, go to www.spiritmusicgroup.com.