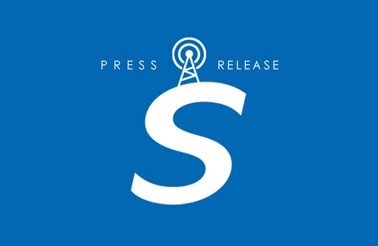 London, UK (April 23, 2020) – Spirit Music Group, one of the world's leading global independent music publishing companies, has signed a worldwide publishing deal with British  songwriter and  producer, Nick Gale, professionally known as Digital Farm Animals.
The multi-platinum songwriter/producer has enjoyed chart-topping success with artists Dua Lipa, Aitch, Rita Ora, Galantis, Louis Tomlinson and Bebe Rexha. Gale is known for his work on Dua Lipa's breakthrough single "Be The One", which garnered international chart success and landed Top 10 in the UK. Gale also penned Galantis' Top 5 single "No Money", which accumulated over half a billion Spotify streams and became their first single to chart on the Hot 100 in the U.S. Other recent successes include UK rapper Aitch's Top 10 single "Buss Down" featuring ZieZie; Rita Ora's "Anywhere" which charted Top 10 in 15 countries, peaking at #2 in the UK; and Louis Tomlinson's multi-platinum selling hit single to "Back To You" featuring Bebe Rexha and Digital Farm Animals.
"There is huge excitement across our entire company in welcoming the super-talented writer/producer Nick Gale to our roster," said Rak Sanghvi, Global President, Spirit Music Group. "Nick is without doubt a heavyweight talent whose achievements to date have been spectacular—he has a tremendous work ethic, a finely-tuned creative sensibility and impeccable management. I have no doubt that we will enjoy much further success together on a global level."
"Nick is one of the hardest working and most self-motivated writers in the industry. He consistently delivers and his track record speaks for itself," said Jordan Buck, A&R Manager, Spirit Music Group. "We couldn't be more excited to be working with Nick and his manager Marc as Nick embarks on this next chapter of his career." 
"I am delighted and incredibly excited to sign to the Spirit team," said Nick Gale/Digital Farm Animals. "I really admire Rak and Jordan's vision and their focus on quality and longevity. I can't wait to get going and write some fu*king bangers."
"Nick and I are incredibly excited to work with Spirit Music Group," said Marc Fineman of FINE Group. "We absolutely love Rak's vision and as soon as we met the rest of the team we knew they had the same mentality we do. With Jordan in the UK and incredible writers, producers and partners in every other key territory we are extremely confident we are going to have big success together for a long time to come."
Other successes by Nick Gale include releases with James Arthur, Anne-Marie, Hailee Steinfeld, Jason Derulo, Cheat Codes, Alan Walker, Becky G, Noah Cyrus, Sigala, Nelly, and Jonas Blue.
In 2019, Spirit Music Group executives Jon Singer and Ross Cameron formed Lyric Capital Group to take ownership of Spirit Music Group and secure a recapitalization of over $350 million. The capital raise allows Spirit to continue to build upon its already impressive legacy and community of renowned artists and songwriters. Now wholly-owned by the newly formed Lyric Capital Group, Spirit Music Group remains a strong, independent publisher.
ABOUT SPIRIT MUSIC:
Spirit Music Group, founded in 1995, is one of the world's leading independent music publishers, owning and/or managing more than 75,000 songs spanning seven decades and every musical genre. Spirit's portfolio consists of over 200 #1 Billboard hits and over 450 Top 10 songs.
Among its most notable songwriters and writer/artists are James Bay, John Barrett, Alan and Marilyn Bergman, Big Data, Marc Bolan, T Bone Burnett, Jonny Coffer, Zach Crowell, Rami Dawod, Henry Mancini, Matt & Kim, Johnny McDaid, The Marshall Tucker Band, Graham Nash, John Newman, Rick Nowels, David Paich, Doc Pomus, Frank Rogers, Boz Scaggs, Billy Squier, Pete Townshend, Gregg Wattenberg; and the breakthrough work of newer artists including Dagny and Tim Montana. 
Spirit has earned a strong reputation as an aggressive royalty administrator and a peerless promoter of its songs into film, television and advertising productions as well as a wide range of new media. In recent years, Spirit has helped transform the publisher's role beyond royalty collection and song promotion to proactive career and legacy partnership by creating and executing marketing plans to revitalize its clients' songs and expand their brands.
Spirit Music Group is headquartered in New York with offices in London, Los Angeles, Nashville and the Netherlands. Spirit is a portfolio company of Lyric Capital Group, led by seasoned music executives Jon Singer and Ross Cameron.
For further information about Spirit Music Group, go to www.spiritmusicgroup.com.