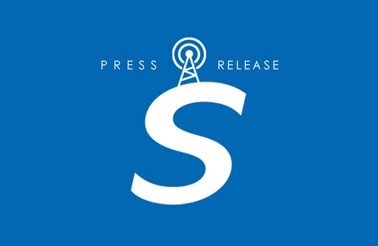 NEW YORK, NY (May 28, 2015) – Spirit Music Group has entered into a worldwide publishing deal with Steven Lutvak, as announced today by Mark Fried, President/CEO, Spirit Music Group. The deal with Spirit Music Group includes Lutvak's entire catalog.
Mark Fried commented: "Steven is a one-of-a-kind composer and song writer.  He brings an inspired and truly original voice to Broadway while being equally capable of writing a timeless pop standard.  We're excited to work with him in expanding all aspects of his fast-moving career."
Steven Lutvak added: "I'm thrilled to have signed with Spirit Music and to be among the wonderful writers they represent. Mark and the creative team at Spirit have a fresh approach and a unique vision, which, for someone who writes in the styles I do, seems a terrific fit. I'm confident we're going to make great things happen."
Steven Lutvak made his Broadway debut last season with A Gentleman's Guide to Love and Murder, for which he supplied the music and co-wrote the lyrics with Robert L. Freedman. The musical won the Tony, the Drama Desk, the Drama League, and the Outer Critics Circle Awards for Best Musical, and is currently preparing its First National Tour. In addition to their Best Musical wins, Lutvak and Freedman's work on A Gentleman's Guide to Love and Murder also won them both the Kleban and the Fred Ebb Songwriting Awards.
Beyond his overwhelmingly successful Broadway debut, the body of music that Lutvak has composed throughout his career has distinguished him as one of his generation's most talented and accomplished composers. Some of Lutvak's other musicals include Campaign of the Century (won the California Musical Theater Competition sponsored by the Beverly Hills Theater Guild), Almost September (won eight Bay Area Critics' Circle Awards), The Wayside Motor Inn (commissioned by the Harmony Project of the National Alliance for Musical Theater), Esmeralda (awarded a New American Work grant from the National Endowment of the Arts), and Hannah Senesh (nominated for a Drama Desk Award and the production toured internationally), to name a few.
Lutvak has also proven himself to be an extraordinarily versatile composer. He's written music for film, including the title track to Paramount's Mad Hot Ballroom and the score to the Samuel Goldwyn's Anything But Love, as well as released two albums as a singer/songwriter: The Time It Takes and Ahead of My Heart. Lutvak's music has earned him the Johnny Mercer Emerging  American Songwriting Award, an NEA New American Works Grant, and made him the only two-time recipient of the Jonathan Larson Performing Arts Foundation Grant. Lutvak and his music have also been featured in David Jenness and Don Velsey's book Classic American Popular Song, the sequel to Alec Wilder's classic American Popular Song.
With this latest signing, Spirit Music Group further extends its reach into Broadway. Spirit also publishes Cyndi Lauper's score for Kinky Boots, which won 6 Tonys, including Best Musical and Best Score and has worked closely with Cyndi and the show's production company to promote its music since the show's launch.
ABOUT SPIRIT MUSIC:
Spirit Music Group, founded in 1995, is one of the world's leading independent music publishers, owning and/or managing more than 75,000 songs spanning seven decades and every musical genre. The company's repertoire reflects some of the most beloved songs and songwriters of all time, including hits by Frank Sinatra, Billie Holliday, Carl Perkins, Elvis Presley, Charles Mingus, Dion, Aretha Franklin, B.B. King, Santana, The Beach Boys, Barbra Streisand, Gladys Knight, Alice Cooper, Pure Prairie League, Chicago, Chaka Khan, Anita Baker, The Go-Go's, Madonna, Faith Hill, Tim McGraw, Mariah Carey, Jay-Z, Ricky Martin, Keith Urban, Usher, Dido, Jewel, Jason Aldean and Mary J. Blige; the complete catalogs of such iconic songwriters and writer/artists as Pete Townshend, Marc Bolan, Boz Scaggs, The Marshall Tucker Band, Toto, Billy Squier, Andrea Bocelli, Charles Mingus, Alan and Marilyn Bergman, Rick Nowels, C&C Music Factory; and the breakthrough work of such newer artists as Scissor Sisters, The Naked & Famous, Matt & Kim, San Cisco, Zooey Deschanel, Eric Paslay, and Big Data.
Spirit has earned a strong reputation as an aggressive royalty administrator and a peerless promoter of its songs into film, television and advertising productions as well as a wide range of new media. In recent years, Spirit has helped transform the publisher's role beyond royalty collection and song promotion to proactive career and legacy partnership by creating and executing marketing plans to revitalize its clients' songs and expand their brands.
Spirit Music Group is headquartered in New York with offices in London, Los Angeles, Nashville and the Netherlands.   Spirit is a portfolio company of Pegasus Capital Advisors, the New York-based private equity fund manager that has been providing creative capital and strategic solutions to growth companies since 1996.
###
Spirit Music Group Media Contact:
Black Market Creative
Heather Glenn
310.765.1927 x707
hglenn@blackmarketcreative.com