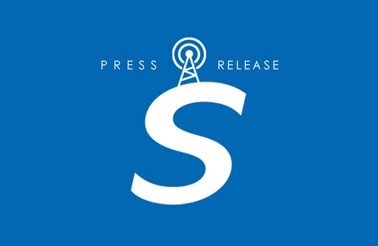 New York, NY (July 9, 2020) – Spirit Music Group, one of the world's leading global independent music publishing companies, has signed a publishing deal with R&B singer/songwriter, David Lyn.
David Lyn is the younger brother of Grammy award-winning producer IzyBeats (Koffee, Jorja Smith, Lila Iké). The Jamaican-American Miami native just released his debut single "Can't Breathe," produced by Neri Beats, off his upcoming EP set to drop this Summer. After a year of collaborating with established music creatives across the USA and UK, David has become a heavily sought-after songwriter and skillfully contributed to Koffee's "W" featuring Gunna.
"David's natural talent and songwriting instincts really set him apart. Besides writing hits for other artists, he is using his creative platform to help shine a light on social and political issues. We are proud to welcome David to the Spirit Music Group team and I look forward to seeing what we can build together," said Nancy Matalon, Vice President, A&R, Spirit Music Group.
"David is a hugely exciting talent and a fantastic addition to our global roster. We are delighted that he has chosen to work with us and, together with Ron and the Creative Titans team, we look forward to adding value and to achieving great success going forward," said Rak Sanghvi, President, Spirit Music Group.
"We are excited to work with David and Ron and I look forward to many successes together," said Joe Borrino, Chief Operating Officer/Chief Financial Officer, Spirit Music Group.
"David is, undoubtedly, one of the most talented acts on our management roster; he brings a different dynamic to the music industry," said Ron André Elvis Telford, co-founder of Creative Titans. "Nancy, Rak, Joe and the rest of the team at Spirit Music Group will surely help amplify his skills and create a space where all parties can enjoy chart-topping success."
In 2019, Spirit Music Group executives Jon Singer and Ross Cameron formed Lyric Capital Group to take ownership of Spirit Music Group and secure a recapitalization of over $350 million. The capital raise allows Spirit to continue to build upon its already impressive legacy and community of renowned artists and songwriters. Now wholly-owned by the newly formed Lyric Capital Group, Spirit Music Group remains a strong, independent publisher.
ABOUT SPIRIT MUSIC:
Spirit Music Group, founded in 1995, is one of the world's leading independent music publishers, owning and/or managing more than 75,000 songs spanning seven decades and every musical genre. Spirit's portfolio consists of over 200 #1 Billboard hits and over 450 Top 10 songs.
Among its most notable songwriters and writer/artists are James Bay, John Barrett, Alan and Marilyn Bergman, Big Data, Marc Bolan, T Bone Burnett, Jonny Coffer, Zach Crowell, Rami Dawod, Henry Mancini, Matt & Kim, Johnny McDaid, The Marshall Tucker Band, Graham Nash, John Newman, Rick Nowels, David Paich, Doc Pomus, Frank Rogers, Boz Scaggs, Billy Squier, Pete Townshend, Gregg Wattenberg; and the breakthrough work of newer artists including Dagny and Tim Montana. 
Spirit has earned a strong reputation as an aggressive royalty administrator and a peerless promoter of its songs into film, television and advertising productions as well as a wide range of new media. In recent years, Spirit has helped transform the publisher's role beyond royalty collection and song promotion to proactive career and legacy partnership by creating and executing marketing plans to revitalize its clients' songs and expand their brands.
Spirit Music Group is headquartered in New York with offices in London, Los Angeles, Nashville and the Netherlands. Spirit is a portfolio company of Lyric Capital Group, led by seasoned music executives Jon Singer and Ross Cameron.
For further information about Spirit Music Group, go to www.spiritmusicgroup.com.