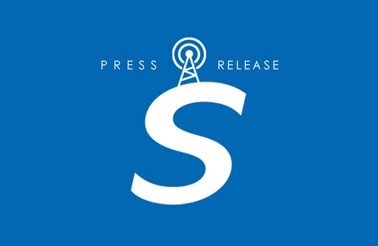 New York, NY (June 24, 2019) Spirit Music Latino, a division of Spirit Music Group has announced it has acquired the assets of Prodemus Colombia, the Latin publishing catalogconsisting of approximately 12,500 compositions, containing several top 10 hits and a myriad of iconic songs from Colombia and Latin America.
The famed Latin music catalog was established over 40 years ago, and is one of the oldest and largest independent music publishers in Colombia and Latin America. The catalog spans generations containing such classic songs as "La Gota Fria", to Vallenato and Cumbia standards as "Una Hoja En Blanco", "Matilde Lina", "Los Caminos de la Vida" and "Año Viejo". Prodemus also owns the rights to the majority of songs by the iconic Salsa group; Grupo Niche, including such standards as "Cali Pachanguero" and "Buenaventura y Caney".
"This deal is consistent with our strategy of building a world-class Latin division," said Jamar Chess, Spirit Music Latino's co-founder. "The acquisition of Prodemus presents an opportunity for us to maximize our relationships with music supervisors and licensees to exploit this classic catalog of Latin music to a new generation."
"The songs of Prodemus represent Colombia's rich musical history and we are honored and privileged to be the stewards of this outstanding body of work," said Juan Carlos Barguil co-founder Spirit Music Latino. "We will look to strengthen the cultural legacy the catalog represents across Latin America."
Through the deal, Spirit Music Latino will add to its already strong Latin repertoire some of the Colombia's most beloved songs and songwriters of all time, including hits by Carlos Vives, Julio Iglesias, Patricia Tehran, Alfredo Gutierrez, Monchyy Alexandra, Grupo Gale, Binomio de Oro, Los Tigres del Norte, Vicente Fernandez, Los Inquietos del Vallenato and more.
Guillermo Zea, President, Prodemus Colombia commented, "I am confident that Spirit Music Latino is the best possible new owner of the catalogue. I look forward to seeing our writers thrive under their management."
The Prodemus acquisition comes during a period of great momentum for Spirit Music Group. In January, Spirit Music executives Jon Singer and Ross Cameron formed Lyric Capital Group, taking ownership of Spirit Music Group and securing a recapitalization of over $350 million. Now wholly owned by the newly formed Lyric Capital Group, Spirit Music Group remains a strong, independent publisher. The capital raise allows Spirit to continue to build upon its already impressive legacy and community of renowned artists and songwriters.
Spirit Music Latino was launched in 2016 with Sunflower Entertainment Group executives Jamar Chess and Juan Carlos Barguil. Together with Spirit Music, the extensive publishing division administers catalogs from Codiscos and Discos Fuentes. The Prodemus acquisition is the first Latin Catalog Spirit Music Latino will own and administer. Spirit's expansion into Latin music also includes the recent signing of the Texas producer and DJ, El Dusty known for his innovative approach to Cumbia and the Colombian singer-songwriter Gregorio Uribe.