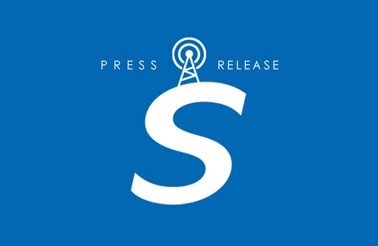 Nashville, TN (April 29, 2021) – Spirit Music Group, one of the world's leading global independent music publishing companies, has appointed Hannah Hall to Creative Director, Spirit Music Nashville. Hall will report to Frank Rogers, CEO, Spirit Music Nashville. 
Hall previously served as A&R Assistant at Warner Music Nashville, where she worked with a wide range of songwriters and artists. Hall is a Dallas, Texas native who moved to Nashville in 2017 after graduating from Texas A&M University. 
Spirit Music Nashville has experienced unprecedented growth over the last year, and recently announced the acquisition of a number of the master recordings of Tim McGraw; an acquisition of a portion of the publishing catalog of #1 hit songwriter Jonathan Singleton; and an acquisition of a portion of the catalog of 4X GRAMMY® winner David Garcia (co-writer/co-producer of "Meant to Be" which spent 50 weeks at #1, ASCAP's 2019 Christian Songwriter of the Year). Spirit Music Nashville also secured high-profile signings with Joy Williams of The Civil Wars (4X GRAMMY® winner); Dave Cohen (2X ACM Keyboardist of the Year); the formation of a JV with Platinum producer Derek Wells; Music Row's "Song of the Year" co-writer Jeremy Bussey (co-writer of Music Row's "Song of the Year"); Neil Thrasher; Brinley Addington; Frank Ray; Bobby Hamrick; Dave Cohen and Andrew Jannakos, to name a few.  
Spirit Music Nashville recently celebrated ACM awards wins for Single of the Year ("Die From A Broken Heart" by Carly Pearce and Lee Brice via Jonathan Singleton) and Album of the Year ("Starting Over" by Chris Stapeleton via Sea Gayle). The company's writers recently picked up ASCAP Pop Awards for "Die From a Broken Heart" (Singleton), "Kinfolks" by Sam Hunt (via Zach Crowell) and "Ridin' Roads" by Dustin Lynch (via Zach Crowell). The company also  has a publishing interest in the top two country songs of the decade and top two country albums of the decade with "Meant To Be" and "Body Like A Backroad" and Traveller/Chris Stapleton and Montevallo/Sam Hunt.
ABOUT SPIRIT MUSIC: Spirit Music Group, founded in 1995, is one of the world's leading independent music publishers, owning and/or managing more than 75,000 songs spanning seven decades and every musical genre. Spirit's portfolio consists of over 200 #1 Billboard hits and over 450 Top 10 songs.
Among its most notable songwriters and writer/artists are James Bay, John Barrett, Alan and Marilyn Bergman, Big Data, Marc Bolan, T Bone Burnett, Jonny Coffer, Zach Crowell, Rami Dawod, Henry Mancini, Matt & Kim, Johnny McDaid, The Marshall Tucker Band, Graham Nash, John Newman, Rick Nowels, David Paich, Doc Pomus, Frank Rogers, Boz Scaggs, Billy Squier, Pete Townshend, Gregg Wattenberg; and the breakthrough work of newer artists including Dagny and Tim Montana. 
Spirit has earned a strong reputation as an aggressive royalty administrator and a peerless promoter of its songs into film, television and advertising productions as well as a wide range of new media. In recent years, Spirit has helped transform the publisher's role beyond royalty collection and song promotion to proactive career and legacy partnership by creating and executing marketing plans to revitalize its clients' songs and expand their brands.
Spirit Music Group is headquartered in New York with offices in London, Los Angeles, Nashville and the Netherlands. Spirit is a portfolio company of Lyric Capital Group, led by seasoned music executives Jon Singer and Ross Cameron.
For further information about Spirit Music Group, go to www.spiritmusicgroup.com.