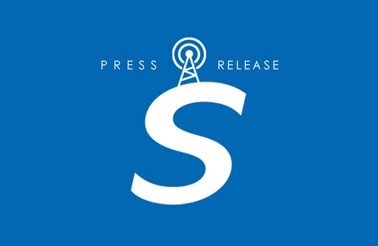 Nashville, TN (September 15, 2020) – Mike Fiorentino has been appointed to the role of Director of A&R/Production for Spirit Music Nashville.  An accomplished songwriter and producer, Fiorentino originally signed an exclusive publishing deal with Spirit and Fluid Music Revolution in 2016.  He will continue to write for Spirit/Fluid in addition to his expanded role with Spirit Music Nashville.
"It's such an honor moving into this new role at Spirit Music Nashville. I feel like during my time at Spirit, I've had amazing opportunities to create and develop relationships in our music business community. I can't wait to keep moving forward working with the most talented songwriters, producers, and musicians in Nashville. Having spent time in the writer room and studio with Frank Rogers has been invaluable. He's been such a leader and friend, and I am beyond excited to continue our relationship further!" said Mike Fiorentino.
"I have had the opportunity to work with Mike Fiorentino for the last several years. In additional to being a talented writer and producer, Mike has a gift of bringing out the best in artists, songwriters and musicians. I am thrilled to expand his role within the company and am excited to watch him use his many talents to help elevate all of the writers and artists at Spirit Music Nashville," said Frank Rogers, CEO, Spirit Music Nashville.
Mike Fiorentino has worn many hats when it comes to the music business. With over 20 years of experience in many different facets of the music industry, Mike has produced artists including Billy F. Gibbons (ZZ Top), Kyle Cook (Matchbox 20), and Tim Montana (Knox Music/BMG) and as a writer has landed cuts with Gibbons, Granger Smith, Thompson Square and Colt Ford to name a few.
As a live sound technician, he spent time on the road touring with jazz greats, Al Di Meola and Gumbi Ortiz. In the early 2000's he taught for several years in Orlando at Full Sail University, serving as an Associate Course Director in the Media Arts department. Mike then went on for three years working with Hasbro, Inc. writing and producing songs used in new and legacy brands such as Transformers, GI Joe, My Little Pony, and NERF. After relocating to Nashville in 2007, Mike has continued songwriting, producing, and developing new artists.
Since announcing the appointment of Frank Rogers to Chief Executive Officer of Spirit Music Nashville, the company has made quick impact with a multi-faceted deal with GRAMMY® award winning songwriter David Garcia (including a purchase of his catalog and a pub deal for future works); the signing of hit songwriter Jonathan Singleton; the signing of Music Row's "Song of the Year" GRAMMY nominated co-writer Jeremy Bussey; the signing of a joint venture with ACM's "Guitar Player of the Year" Derek Wells and his 2 Mix Music enterprise; as well as the signings of Bobby Hamrick, Brinley Addington, Frank Ray, and Neil Thrasher. Other recent successes by Spirit Music Nashville include a publishing interest in Billboard's #1 and #2 "Songs of the Decade" ("Meant To Be" via David Garcia and "Body Like a Backroad" via Zach Crowell); the top two Billboard "Albums of the Decade" (Traveller by Chris Stapleton and Montevallo by Sam Hunt); ASCAP's Song of the Year ("Body Like a Back Road" by Sam Hunt, Zach Crowell and Josh Osborne); SESAC's Song of the Year ("It Don't Hurt Like It Used To" by Billy Currington); CMA Song of the Year ("Blue Ain't Your Color" by Keith Urban) and CMA Album of the Year From a Room: Volume 1 by Chris Stapleton); and a publishing interest in ACM nominations for Song of the Year ("Whiskey & You" by Chris Stapleton); Single of the Year ("Broken Halos" by Chris Stapleton and "Drinkin' Problem" by Midland) and Songwriter of the Year (Josh Osborne).
Recent #1 Country Airplay singles by the company include: Maddie and Tae's "Die From A Broken Heart", Scotty McCreery's "In Between";  Kenny Chesney's "Here and Now";  Carly Pearce/Lee Brice's "I Hope You're Happy Now"; Sam Hunt's "Kinfolks"; Carrie Underwood's "Southbound"; Chris Janson's "Good Vibes" and Dustin Lynch's "Ridin' Roads".
ABOUT SPIRIT MUSIC:
Spirit Music Group, founded in 1995, is one of the world's leading independent music publishers, owning and/or managing more than 75,000 songs spanning seven decades and every musical genre. Spirit's portfolio consists of over 200 #1 Billboard hits and over 450 Top 10 songs.
Among its most notable songwriters and writer/artists are Ingrid Michaelson, John Barrett, Alan and Marilyn Bergman, Big Data, Marc Bolan/T.Rex, Jonny Coffer, Zach Crowell, Rami Dawod, David Garcia, Henry Mancini, Matt & Kim, Johnny McDaid, The Marshall Tucker Band, Graham Nash, Rick Nowels, David Paich, Doc Pomus, Frank Rogers, Boz Scaggs, Billy Squier, Pete Townshend, Gregg Wattenberg and Tim Montana. 
Spirit has earned a strong reputation as an aggressive royalty administrator and a peerless promoter of its songs into film, television and advertising productions as well as a wide range of new media. In recent years, Spirit has helped transform the publisher's role beyond royalty collection and song promotion to proactive career and legacy partnership by creating and executing marketing plans to revitalize its clients' songs and expand their brands.
Spirit Music Group is headquartered in New York with offices in London, Los Angeles, Nashville and the Netherlands. Spirit is a portfolio company of Lyric Capital Group, led by seasoned music executives Jon Singer and Ross Cameron.
For further information about Spirit Music Group, go to www.spiritmusicgroup.com.
Spirit Music Group Media Contact:
Heather Glenn
Black Market Creative
310.765.1927 x707
hglenn@blackmarketcreative.com