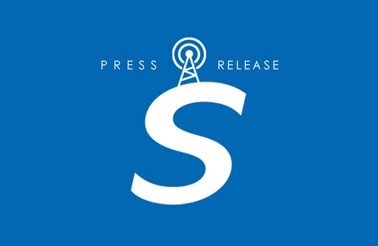 NASHVILLE, TN (February 24, 2017) – Spirit Music Nashville has signed Grammy-winning songwriter Marcus Hummon to an exclusive worldwide publishing agreement, as announced today by David Renzer, Chairman, Spirit Music Group and Daniel Hill, President, Spirit Music Nashville.
"We have been fans of Marcus Hummon for many years, so it is a great honor and thrill to finally get to work with him.  The emotional depth of his music and lyrics is undeniable.  Marcus has an amazing creative energy and talent that seem to be as abundant as his musical diversity. We are pleased that he has chosen Spirit to be his publishing home," said Daniel Hill.
Among Marcus Hummon's best-known songs is the hit "Bless The Broken Road" by Rascal Flatts, which won him a Grammy for Best Country Song as well as two Nashville Songwriters Association International (NSAI) awards for Best Country Song in 2005 and 2007. Hummon also wrote hits including "Cowboy Take Me Away" and "Ready To Run" (The Dixie Chicks); "Born To Fly" (Sara Evans); "One Of These Days" (Tim McGraw); and "Only Love"  (Wynonna), to name a few. Hummon has garnered numerous BMI awards (including 5 No. 1 awards) as well as multiple nominations for Grammys, Academy of Country Music (ACM) awards, Country Music Association (CMA) awards and Dove awards.
As a recording artist and instrumentalist, Marcus released the critically acclaimed country album All In Good Time on Columbia Records in 1995. In 1998, Hummon and Big Country frontman Stuart Adamson collaborated as The Raphaels and released the album Supernatural. In addition to his work in country and popular music, Hummon has also written six musicals and an opera. He also wrote a children's book, 'Anytime, Anywhere,' which was published in 2009 by Athenium Press, a division of Simon and Schuster. This spring, his book 'The Passion,' which he cowrote with his wife Becca Stevens, will be published.  Marcus recently scored and co-produced the forthcoming film, 'The Last Songwriter,' featuring Garth Brooks, Jason Isbell and EmmyLou Harris, which focuses on the culture of Nashville's songwriting community and recent attrition due to antiquated copyright law.
In July of 2014, Spirit Music Group announced its acquisition of Cal IV Entertainment — the established and successful Nashville-based independent music publisher, production, and artist management company. The move marked Spirit's first official presence on Music Row, bringing top writers, artists, and staff into the fold along with 25 number one copyrights and top ten singles. Through the deal, Spirit became the publisher of an active writer roster including hit-makers Eric Paslay, Jim Collins and Rose Falcon. In addition, Spirit acquired the publishing rights to number one copyrights and numerous top ten singles including such hits as Faith Hill's "Breathe," Keith Urban's "Stupid Boy," Tim McGraw's "Watch The Wind Blow By," and Jason Aldean's "Big Green Tractor," as well as an extensive catalog of songs by former Cal IV writers such as Dave Berg (Billboard's 2007 Country Songwriter of the Year, NSAI's 2007 Songwriter of the Year, ASCAP's 2008 Country Songwriter of the Year), Jim McBride, Odie Blackmon, Marla Cannon-Goodman, Trent Tomlinson, Holly Lamar, Georgia Middleman (Blue Sky Riders with Kenny Loggins and Gary Burr) and Ted Russell Kamp (Shooter Jennings), among many others.
ABOUT SPIRIT MUSIC:
Spirit Music Group, founded in 1995, is one of the world's leading independent music publishers, owning and/or managing more than 75,000 songs spanning seven decades and every musical genre. The company's repertoire reflects some of the most beloved songs and songwriters of all time, including hits by Frank Sinatra, Billie Holiday, Elvis Presley, Dion, Aretha Franklin, B.B. King, Santana, The Beach Boys, Barbra Streisand, Gladys Knight, Alice Cooper, Pure Prairie League, Chicago, Crosby, Stills & Nash, The Eagles, Brad Paisley, Chaka Khan, Anita Baker, The Go-Go's, Madonna, Faith Hill, Tim McGraw, Mariah Carey, Jay-Z, Ricky Martin, Keith Urban, Usher, Dido, Jewel, Jason Aldean and Mary J. Blige; the complete catalogs of such iconic songwriters and writer/artists as Pete Townshend, Marc Bolan, Boz Scaggs, The Marshall Tucker Band, Toto, Billy Squier, Graham Nash, Joe Walsh, Charles Mingus, Alan and Marilyn Bergman, Henry Mancini, T.Bone Burnett, Rick Nowels, C&C Music Factory; and the breakthrough work of such newer artists as James Bay, John Newman, Chris Stapleton, Sam Hunt, Scissor Sisters, Matt & Kim, Kodaline, Zooey Deschanel, Eric Paslay, and Big Data.
Spirit has earned a strong reputation as an aggressive royalty administrator and a peerless promoter of its songs into film, television and advertising productions as well as a wide range of new media. In recent years, Spirit has helped transform the publisher's role beyond royalty collection and song promotion to proactive career and legacy partnership by creating and executing marketing plans to revitalize its clients' songs and expand their brands.
Spirit Music Group is headquartered in New York with offices in London, Los Angeles, Nashville and the Netherlands. Spirit is a portfolio company of Pegasus Capital Advisors, the New York-based private equity fund manager that has been providing creative capital and strategic solutions to growth companies since 1996.