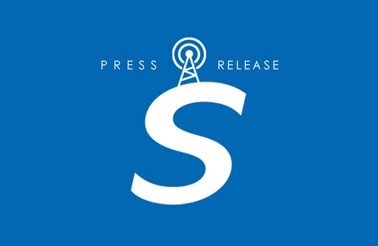 Los Angeles, CA (March 14, 2018) – Spirit Music Nashville has signed songwriter Kyle Rife to an exclusive worldwide publishing agreement, as announced today by Daniel Hill, President, Spirit Music Nashville. Rife's agreement with Spirit marks the latest in the company's aggressive series of Nashville-focused signings and catalog acquisitions. One of Nashville's most promising songwriters and performers, Rife has co-written songs with Jeffery Steele, Mac McAnally, Darius Rucker, and Spirit's own Frank Rogers, and he's performed alongside Rucker, Taylor Swift, Kid Rock and ZZ Top.
"Kyle is a gifted guitarist, performer, and songwriter.  We are very excited to help Kyle take his songwriting career to the next level and beyond," said Daniel Hill.
"I couldn't be more thrilled or honored to be a part of such an incredible group of publishers. I respect Daniel Hill and Billy Lynn [Spirit Music Nashville's Vice President of Creative] beyond words. For them and everyone at Spirit Music Group, to see value in what I do… I'm just truly grateful. I already feel right at home!" said Kyle Rife.
An Everett, WA native, Rife took up guitar at age six and was performing publicly by the third grade. After high school he toured with various bands and eventually headlined at a Jimmy Buffett music festival in Key West, Florida, "Meeting Of The Minds."
Rife's talent impressed both Buffet and artist and songwriter Ilo Ferriera, which led to a number of opportunities including two years of touring with Buffet as direct support; opening for Dave Matthews Band in Sao Paulo, Brazil; recording sessions in Kingston Jamaica with Sly & Robbie under the direction of Island Records founder, Chris Blackwell; as well as a private performance for Bill and Hillary Clinton.  Rife relocated to Nashville and began working with Joel Crouse, touring regularly with Darius Rucker. In 2013, Rife and Crouse opened 16 sold-out shows for Taylor Swift as part of her Red tour. Rife then joined Tim Montana as the band's lead guitarist, which led to tours alongside Kid Rock and ZZ Top.
ABOUT SPIRIT MUSIC:
Spirit Music Group, founded in 1995, is one of the world's leading independent music publishers, owning and/or managing more than 75,000 songs spanning seven decades and every musical genre. The company's repertoire reflects some of the most beloved songs and songwriters of all time, including hits by Frank Sinatra, Billie Holiday, Elvis Presley, Dion, Aretha Franklin, B.B. King, Santana, The Beach Boys, Barbra Streisand, Gladys Knight, Alice Cooper, Pure Prairie League, Chicago, Crosby, Stills & Nash, The Eagles, Brad Paisley, Chaka Khan, Anita Baker, The Go-Go's, Madonna, Faith Hill, Tim McGraw, Mariah Carey, Jay-Z, Ricky Martin, Keith Urban, Usher, Dido, Jewel, Jason Aldean and Mary J. Blige; the complete catalogs of such iconic songwriters and writer/artists as Pete Townshend, Marc Bolan, Boz Scaggs, The Marshall Tucker Band, Toto, Billy Squier, Graham Nash, Joe Walsh, Charles Mingus, Alan and Marilyn Bergman, Henry Mancini, T.Bone Burnett, Rick Nowels, C&C Music Factory; and the breakthrough work of such newer artists as James Bay, John Newman, Chris Stapleton, Sam Hunt, Scissor Sisters, The Naked & Famous, Matt & Kim, Kodaline, Zooey Deschanel, Eric Paslay, and Big Data.
Spirit has earned a strong reputation as an aggressive royalty administrator and a peerless promoter of its songs into film, television and advertising productions as well as a wide range of new media. In recent years, Spirit has helped transform the publisher's role beyond royalty collection and song promotion to proactive career and legacy partnership by creating and executing marketing plans to revitalize its clients' songs and expand their brands.
Spirit Music Group is headquartered in New York with offices in London, Los Angeles, Nashville and the Netherlands. Spirit is a portfolio company of Pegasus Capital Advisors, the New York-based private equity fund manager that has been providing creative capital and strategic solutions to growth companies since 1996.