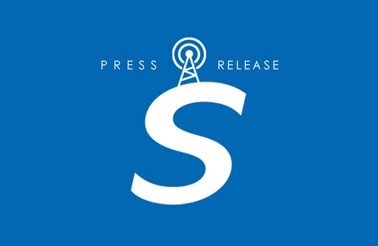 Nashville, TN (March 5, 2019) – Spirit Music Nashville has signed a multi-faceted deal with superstar Nashville songwriter Zach Crowell. As part of the deal, Spirit Music Nashville has acquired Zach Crowell's I Love Pizza Music publishing catalog, which features many iconic #1 hits. In addition, Spirit Music Nashville has formed a co-publishing venture with Crowell along with Ashley Gorley's Tape Room Music that encompasses Crowell's future compositions. Finally, Spirit and Crowell have formed a partnership to allow Crowell to sign and develop talent to his own joint venture under Spirit Music Nashville. The announcement comes on the heels of a $350 million recapitalization of Spirit Music Group led by Spirit Music Group Chairman Jon Singer and business partner Ross Cameron in January of this year followed by a string of notable signings by the company across its global offices.
"The opportunity to work with Zach Crowell is a fantastic honor for a publisher," said Jon Singer. "Zach is an enormously talented, go-to hit-maker who has made many friends in the Nashville music community. We are honored to partner with Ashley Gorley's Tape Room Music on our deal with Zach and look forward to putting our global resources behind them. The entire worldwide team at Spirit Music Group looks forward to what we will accomplish together."
"Zach is one of the brightest talents in music today. His abilities both as a songwriter and as a producer are remarkable, and his many achievements and accolades in both fields are a testament to his gifts. The Spirit Music Nashville team and I are proud to be a part of the next chapter of Zach's career, and we are thrilled to partner on this with Ashley Gorley and Tape Room Music." said Daniel Hill, President, Spirit Music Nashville. 
"I'm fired up to continue working with Ashley Gorley and Tape Room Music and excited to bring my catalog to Spirit – they have a great team and I couldn't ask for those songs to be in better hands," said Zach Crowell.
"Zach and I couldn't be happier to be working with Spirit Music Group through this new venture," said Ashley Gorley. "Their passion for Zach and the belief they have in Tape Room Music is exciting. We appreciate their creativity and support in this partnership."
Crowell joins the Spirit Music Group roster during a period of great momentum for the company. In January of this year, Spirit Music Group executives Jon Singer and Ross Cameron formed Lyric Capital Group taking ownership of Spirit Music Group and securing a recapitalization of over $350 million. Now wholly-owned by the newly formed Lyric Capital Group, Spirit Music Group remains a strong, independent publisher. The capital raise allows Spirit to continue to build upon its already impressive legacy and community of renowned artists and songwriters.
Credited with nine #1 songs as a writer and seven #1 songs as a producer, Zach Crowell has established himself as a go-to hitmaker for Nashville's stars. Crowell's #1 hits as a songwriter include Sam Hunt's "Body Like A Back Road" and "House Party"; Carrie Underwood's "Heartbeat," "Church Bells," and "Dirty Laundry": Dustin Lynch's "Where It's At (Yep Yep)" and "Hell of a Night"; Cole Swindell's "Middle of a Memory"; Billy Currington's "Do I Make You Wanna"; and Luke Bryan's "Sunrise, Sunburn, Sunset."
In addition to his #1 hits as a writer, Crowell's other recent successes include co-producing and co-writing five songs on Sam Hunt's triple platinum debut album Montevallo; producing two songs and co-writing three #1 songs on Carrie Underwood's album Storyteller; co-writing and producing Keith Urban's hit single "Cop Car"; and co-writing and producing the song "Strong" for the 2014 National Chevy Silverado advertising campaign.
Crowell has received numerous accolades for his work, most recently the 2018 ASCAP Country Song of the Year for Hunt's "Body Like A Backroad", as well as three CMA Triple Play Awards; the #2 Billboard Hot Country Producer (2017); #4 Hot Country Songwriter (2017); and numerous ASCAP, NSAI, and Billboard awards for songwriting. Crowell has also been nominated for multiple Grammy, CMA, and ACM Awards – most recently, he received two ACM nominations as a producer and songwriter for "Body Like a Back Road."
In addition to his independent success, Zach Crowell has been a long-time collaborator with Ashley Gorley and the two have co-written numerous songs together. Gorley, one of the most successful songwriters in Nashville history, is credited with writing 39 #1 singles. Crowell first began working with Gorley in 2010 when he was the first writer signed to Gorley's publishing venture Tape Room Music. 
Photo: Front Row (L-R): Michelle Davey (Administration Coordinator/Office Manager, Spirit Music Nashville) and Billy Lynn (VP, Creative, Spirit Music Nashville); Middle Row (L-R): Daniel Hill (President, Spirit Music Nashville), Derek Crownover (Attorney, Dickinson Wright PLLC), Zach Crowell, Kelly Bolton (VP, Creative, Tape Room Music), Blain Rhodes (GM, Tape Room Music) and Chip Petree (Attorney, Ritholz Levy Fields LLP). Back Row (L-R): Brian Bradford (Sr. Director of Administration, Spirit Music Nashville), and Cam Caldwell (Attorney, Dickinson Wright PLLC).
###
ABOUT SPIRIT MUSIC:
Spirit Music Group, founded in 1995, is one of the world's leading independent music publishers, owning and/or managing more than 75,000 songs spanning seven decades and every musical genre.Spirit's portfolio consists of over 200 #1 Billboard hits and over 450 Top 10 songs. 
Among its most notable songwriters and writer/artists are James Bay, John Barrett, Alan and Marilyn Bergman, Big Data, Marc Bolan, T Bone Burnett, Jonny Coffer, Jim Collins, Zach Crowell, Rami Dawod, Marcus Hummon, Henry Mancini, Matt & Kim, Johnny McDaid, The Marshall Tucker Band, Graham Nash, John Newman, Rick Nowels, David Paich, Doc Pomus, Frank Rogers, Boz Scaggs, Billy Squier, Pete Townshend, Gregg Wattenberg; and the breakthrough work of newer artists including Dagny and Tim Montana.  
Spirit has earned a strong reputation as an aggressive royalty administrator and a peerless promoter of its songs into film, television and advertising productions as well as a wide range of new media. In recent years, Spirit has helped transform the publisher's role beyond royalty collection and song promotion to proactive career and legacy partnership by creating and executing marketing plans to revitalize its clients' songs and expand their brands.
Spirit Music Group is headquartered in New York with offices in London, Los Angeles, Nashville and the Netherlands. Spirit is a portfolio company of Lyric Capital Group, led by seasoned music executives Jon Singer and Ross Cameron. 
For further information about Spirit Music Group, go to www.spiritmusicgroup.com.
##
Spirit Music Group Media Contact:
Black Market Creative
Heather Glenn
310.765.1927 x707
hglenn@blackmarketcreative.com