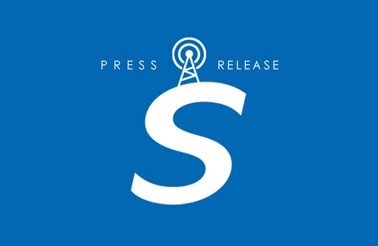 NEW YORK, NY (July 23, 2012) – Spirit Music Group is pleased to announce the signing of a multi-year, North American publishing agreement with David Paich, a renowned LA musician who helped define pop, rock, and funk as a founding member of Boz Scaggs's band and Toto. Through the deal, Spirit will provide a wide range of creative and administrative services for Paich's entire back catalog as well as new works.
Paich was one of the most prolific songwriters of the late '70s and '80s. With Scaggs (a Spirit songwriter as well), he penned "Lowdown", "Lido Shuffle", "What Can I Say" and "It's Over", the four hit singles from the funk artist's acclaimed 1976 Silk Degrees album. With Toto, a super-group of West Coast session musicians who released 17 albums and sold over 30 million records, Paich contributed the breakthrough hits "Hold The Line", "I'll Supply The Love" and "Georgy Porgy" from the band's 1978 debut, as well as "99" from 1979's Hydra and the global chart-toppers "Africa" and "Rosanna" from 1982's Toto IV collection. Other charted hits among more than 50 Toto songs written by Paich include "Make Believe", "Waiting For Your Love", "Stranger In Town" and "Hollyanna". Between 1977 and 1983, Paich took home 7 Grammy's as a songwriter, arranger and producer for his collective work with Scaggs and Toto.
Through the '80s and '90s, Paich was a frequent collaborator with other artists, co-writing such hits as "Got To Be Real" for Cheryl Lynn and "Lady Love Me (One More Time)" for George Benson as well as songs for Cher, Chicago, Jon Anderson and The Jacksons, among others.
As a session keyboardist, arranger and producer, Paich, the son of the late musician and arranger Marty Paich, was almost without peer in the 80's, contributing his unique talent to defining records by Steely Dan, Aretha Franklin, Doobie Brothers, The Brothers Johnson, Donna Summer, Don Henley and Bryan Adams. He was a primary keyboard player and an arranger on Michael Jackson's groundbreaking Thriller album as well as USA For Africa's "We Are The World".
Paich has continued to keep a high profile as a songwriter, musician and artist, collaborating on recent projects by Scaggs, Benson, Quincy Jones, Michael McDonald and Pink as well as soundtrack albums for such films as Sex And The City and That's So Raven. He is also a frequent music director/keyboardist for the Emmy's, Grammy's and MusiCares honors.
In making the announcement, Spirit Music President Mark Fried said, "I've been a fan of David's work as a songwriter and musician for decades. His unique sensibilities with respect to writing and arranging melodies and harmonies and complete comfort in genres from jazz to pop take every song and record he's been involved with to another level." Fried continued, "We look forward to working with David to promote his legacy of songs and find new outlets for his energy and talent."
Paich said, "After spending most of my career looking after my own songs, I'm thrilled to finally find a publishing home at Spirit Music. Judging from the ideas we've already shared, it's clear that the Spirit team has a sincere passion for my work and a strong vision for both promoting my classics and taking me down some new roads as a songwriter and musician."