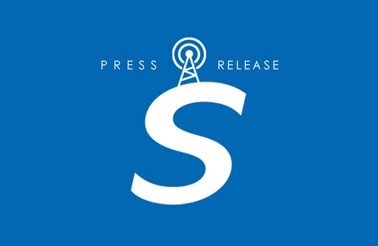 NEW YORK, NY (May 21, 2012) – Spirit Music is pleased to announce the signing of a multi-year North American sub-publishing agreement with Edizioni Curci, one of Italy's oldest and most respected publishers. The Edizioni Curci song catalog, owned and managed by the Curci family for more than 150 years, includes some 45,000 works including "You Don't Have To Say You Love Me," a global mid-60's hit for Dusty Springfield, the Grammy Award winning classic "Volare," Astor Piazolla's "Libertango," considered one of tango's most popular songs, and "This Is My Life (La Vita)," a signature song for famed torch singer Shirley Bassey.
The Curci collection also boasts a considerable mix of acclaimed film, opera and classical music including the Pino Donaggio score to Nicolas Roeg's cult classic Don't Look Now, Pietro Mascagni's and Francesco Cilea's breakthrough operas, "Cavalleria Rusticana" and "Adriana Lecouvreur," respectively, and pianist Franco Mannino's concert pieces "Dedeche" and "Incantesimo."
Among Curci's classic catalogs are collected works of hitmakers Domenico Modugno, Toto Cutugno and Giovanni D'Anzi. More recent Curci signings include such successful songwriters as Guido Morra, Maurizio Fabrizio, rocker Vasco Rossi and writer/artist Tiziano Ferro, awarded Latin BMI Awards for his album "Rojo Relativo" and single "Tiardes Negras."
In announcing the deal, Spirit President Mark Fried said, "We are honored that Alfredo Gramitto Ricci and the Curci family decided to entrust the care and promotion of their considerable collection of Italian and international classics with Spirit in North America. Working as we do with the most talented directors, supervisors and editors in film, television and new media, we're confident we will have much success licensing and promoting this varied collection of authentic, evocative works in high profile productions and expand awareness for Curci's songs and artists."
In the early weeks of the deal, "You Don't Have To Say You Love Me" was heard as the end title song for Mad Men's Season 5 debut and "Non Dimenticar Le Mie Parole" was licensed into Woody Allen's much anticipated upcoming feature To Rome With Love.
Spirit Music has excelled in the proactive representation of important overseas catalogs. The New York-based indie manages the considerable collections of Australia's Albert Music, Spain's Hadem Music and Israel's Media Men. Now sub-publishing both Curci and Sugar Music, another of Italy's leading long-time independent publishers which is home to the works of such renowned writer/artists as Ennio Morricone, Luciano Berio, Umberto Tozzi, Andrea Bocelli and the recently acquired CAM film soundtrack catalog, Spirit commands a market-leading share of culturally important Italian music.