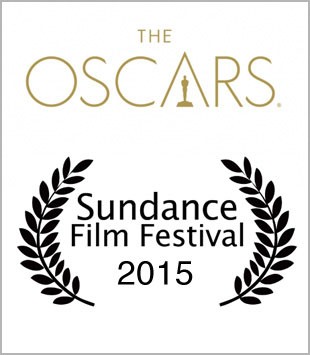 Spirit is enjoying another blowout year for music in film, with songs placed in three of the most-Oscar nominated features and in nine buzzing Sundance pics, including multiple award winners.
Among the Oscar favorites, Spirit creatives landed Old Crow Medicine Show's "My Good Gal" in BOYHOOD, Yusef Lateef's mid-'60s jazz fusion piece "Bamboo Flute Blues" in SELMA, and the Grateful Dead's "St Stephen" in FOXCATCHER.
As for this year's Sundance festival, Spirit execs pitched Ezio Bosso's "Minuetto Jeux D'Enfance" into ME & EARL & THE DYING GIRL, the US Dramatic Grand Jury Prize winner and Audience Award winner; T. Rex's "Precious Star" into Special Jury Award winner DIARY OF A TEENAGE GIRL; and Benny Mardones's "Into The Night", M.O.P.'s "Ante Up," and T. Rex's "Baby Boomerang" into Audience Award winner JAMES WHITE. The Spirit team also placed songs in fest favorites BEING EVEL, MISTRESS AMERICA, TEN THOUSAND SAINTS, THE END OF THE TOUR, DRUNK STONED BRILLIANT DEAD: THE STORY OF THE NATIONAL LAMPOON, and THE D-TRAIN.