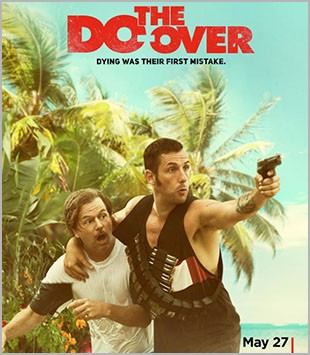 A total of four Spirit songs are featured in-film and in trailer campaigns for the latest Netflix original film, THE DO-OVER.
The movie starts off with Right Said Fred's "I'm Too Sexy" during a class reunion scene playing under two title cards. Later on, Tim McGraw's "Keep On Truckin'" is also used in a scene.
Meanwhile, M.O.P.'s hip hop classic, "Ante Up (Robbing-Hoodz Theory)," soundtracks the back end of the film's main trailer while Matt and Kim's "Hey Now" opens its final one.
The action comedy stars Adam Sandler and David Spade as two down-on-their-luck guys who decide to fake their own deaths and start over with new identities only to discover the people they're pretending to be are in even deeper trouble.
"Ante Up (Robbing-Hoodz Theory)"
"Hey Now"