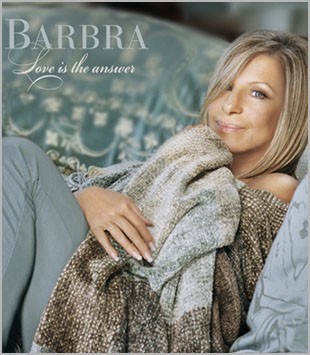 Songs by Spirit writers are featured in new chart topping albums from Barbra Streisand and Madonna as well as the top two films at the U.S. box office, COUPLES RETREAT and ZOMBIELAND.
Streisand's 'Love Is The Answer,' the 8-time Grammy winner's latest set for Columbia Records, has debuted at #1 in both the U.S. and U.K. and includes the Johnny Burke-penned standard, "Here's That Rainy Day." The song is performed with both a full Johnny Mandel-arranged orchestra and with a stripped down quartet produced by Diana Krall.
There are three Spirit songs on Madonna's latest hits collection, 'Celebration,' which made a Top 10 U.S. debut and also topped charts in the U.K. and throughout Europe. Included are "Holiday," written by Spirit writers Curtis Hudson and Lisa Stevens, "Open Your Heart," a collaboration between Madonna and Spirit's Peter Rafelson, and "The Power of Goodbye," another Madonna collaboration with writer/producer Rick Nowels.
Meanwhile, Spirit creatives placed Billy Squier's "Lonely Is The Night" in Universal's 'Couples Retreat' (as well as Pitbull's "I Know You Want Me (Calle Ocho)" in the movie's trailers) and Lou Reed's "Oh! Sweet Nuthin'" in Sony's 'Zombieland,' currently the #1 and #2 films in the country.