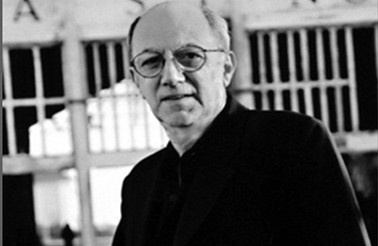 Remember the good ol' days when Christmas was about much more than just the presents. If not, Debbie Williams'  "When Christmas Was Christmas" co-written by Spirit writer Billy Terrell, will help bring the nostalgia back to those days. With the release of her first studio album in 30 years, Debbie Williams delivers a heartwarming Christmas tune, reminding us all to never take things for granted; not even the warm hot chocolate in your hands! More importantly though, she reminds us of the true meaning of Christmas: being together, back 'When Christmas Was Christmas'.
Shortly after the release of "When Christmas Was Christmas", the track gained mainstream traction, being picked up on multitple radio stations, adding up to 1,200+ plays on radio stations worldwide! Additionally, it's gained the attention of Michael Tozzi of JazzGlobal.com stating – "Debbie's CD is a must for your Christmas playlist! Filled with all your favorites for the holiday season (and makes a great gift to!"
Check to see if "When Christmas Was Christmas" is airing on a station near you:
l's Place/Atlanta, GA (24/7 stream of pop songs from 40s to 70s)
American Standards By The Sea
Custom Channels
GOLD-FM/Ocala, FL (Two station simulcast)
KKLI-FM/Colorado Springs, CO (All-Xmas 11/1 – 12/25)
Sirius-XM "Traditions" channel.
WAVV-FM/Naples, FL
WLIF-FM/Baltimore, MD
WMKV-FM/Cincinnati, OH
WNAM-AM/Oshkosh, WI
WOBO-FM/Owensville, OH
WPLM-FM/Plymouth, MA
WRWN-FM/Savannah, GA
Christmas Voices/Syndicated special via Public Radio Exchange
KAZG-FM/Phoenix, AZ
KDHX-FM/St. Louis, MO
KEZW-AM/Denver, CO
KJUL-FM/Las Vegas, NV
Music of Your Life Radio Network
WABY-AM/Malta (Saratoga Springs), NY
WCBS-FM/New York, NY
WFSH-FM/Atlanta, GA
WJIB-AM/Cambridge-Boston, MA
WJTO-AM and Fm/Bath, ME (WJTO is co-owned with WJIB)
WKSG-FM Inverness, FL/Gene Martin Show (thegenemartinshow.com)
WMLB-AM/Atlanta, GA
WSHE-FM/Chicago, IL
Click the picture below to purchase Debbie Williams'-"When Christmas Was Christmas".