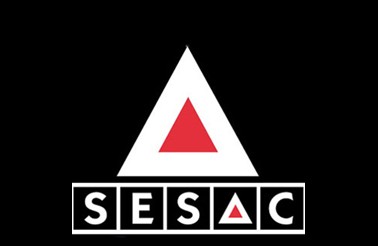 "It Don't Hurt Like It Used To," written by Cary Barlowe, published by Spirit Music Nashville and recorded by Billy Currington, was named SESAC Song of the Year at the Nashville Music Awards held Sunday, Nov. 5, at the Country Music Hall of Fame® and Museum. Billy Currington was also on hand to perform the song at the awards show. The festive event, hosted by Shannan Hatch, SESAC's vice president of Creative Services, honored top songwriters and publishers behind the year's biggest hits in the genres of Country and Americana. More than 500 songwriters, publishers and industry professionals attended the awards dinner. 
Congratulations Cary Barlowe on this well-earned recognition. 
The track "It Don't Hurt Like It Used To" was released in February of 2016 on Billy Currington's sixth studio album "Summer Forever". The song topped the charts of US Country Airplay at No. 1 and landed on the Billboard Hot 100 at No. 44.
SPIRIT MUSIC NASHVILLE
In July of 2015, Spirit Music Group announced its acquisition of Cal IV Entertainment — the established and successful Nashville-based independent music publisher, production, and artist management company. The move marked Spirit's first official presence on Music Row, bringing top writers, artists, and staff into the fold along with 25 number one copyrights and top ten singles. Through the deal, Spirit became the publisher of an active writer roster including hit-makers Eric Paslay, Jim Collins and Rose Falcon. In addition, Spirit acquired the publishing rights to number one copyrights and numerous top ten singles including such hits as Faith Hill's "Breathe", Keith Urban's "Stupid Boy", Tim McGraw's "Watch The Wind Blow By", and Jason Aldean's "Big Green Tractor", as well as an extensive catalog of songs by former Cal IV writers such as Dave Berg (Billboard's 2007 Country Songwriter of the Year, NSAI's 2007 Songwriter of the Year, ASCAP's 2008 Country Songwriter of the Year), Jim McBride, Odie Blackmon, Marla Cannon-Goodman, Trent Tomlinson, Holly Lamar, Georgia Middleman (Blue Sky Riders with Kenny Loggins and Gary Burr) and Ted Russell Kamp (Shooter Jennings), among many others.
Spirit next acquired the StyleSonic catalog, bringing another four No. 1 country hits to its portfolio as well as over fifteen Top 20 country songs spanning the last decade. The StyleSonic catalog includes some of today's most popular songs in country music recorded by Nashville stars such as Tim McGraw, Dierks Bentley, Taylor Swift, and Martina McBride, to name a few.
In January 2016, Spirit continued to expand its footprint in the country music space by striking a multi-faceted agreement with Nashville hit producer, songwriter, and publishing executive, Frank Rogers (who has won Music Row's Producer of the Year award three times). Through the agreement, Spirit acquired Rogers' interest in copyrights of the respected Nashville publisher Sea Gayle Music which was named ASCAP Country Music Awards Publisher of the Year in 2010 and 2011, and features a catalog of 40 No. 1 hits along with an impressive roster of artists and writers. Rogers also formed a JV with Spirit, joined the company roster as a songwriter and bringing new talent to the company.