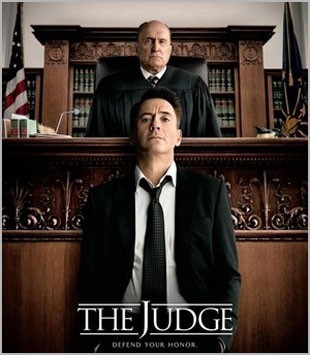 Trailers for Warner Bros.' THE JUDGE feature "A Small Reunion", the album-closing epic on The Naked and Famous' 2013 album 'In Rolling Waves'.
The film tells the story of a successful, big city lawyer (Robert Downey, Jr.) who returns to his childhood home to defend his estranged father, Judge Joseph Palmer (Robert Duvall), from a murder indictment.
The song's intensity and dramatic build underscore both the pain and promise in the relationship between father and son.