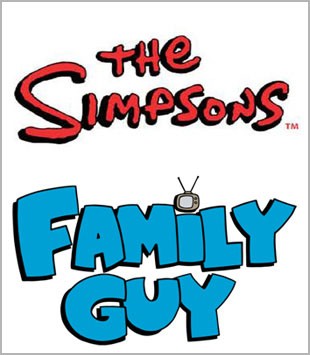 Classic Who songs have recently turned up in over-the-top scenes in both FAMILY GUY and THE SIMPSONS.
In the "Quagmire's Mom" episode of 'Family Guy', Peter interrupts Lois to do a karaoke rendition of "Baba O'Riley" that hilariously incorporates the song's less-than-karaoke-friendly introduction.
In a 'Simpsons' episode titled "The Kids Are All Fight," The Who's "The Kids Are Alright" plays over a montage of photos depicting Bart and Lisa fighting.
Both shows are hallmarks of Fox's animated sitcom lineup. 'Family Guy' is currently in its 13th season; 'The Simpsons' is currently in its 26th season and is the longest-running American sitcom, the longest-running American animated program, and the longest-running American scripted primetime television series ever.