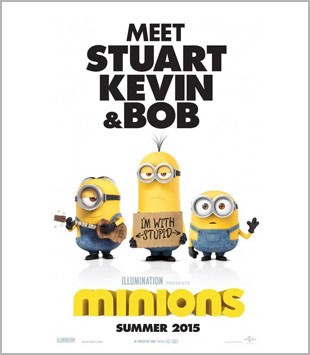 The Who's smash 1965 hit, "My Generation," soundtracks an energetic London-based sequence in MINIONS.
Universal's new 3D computer-animated comedy is a prequel/spin-off of its successful 'Despicable Me' franchise.
'Minions,' featuring voice actors Sandra Bullock, Jon Hamm, Michael Keaton, and Allison Janney, follows minions Stuart, Kevin, and Bob as they aid supervillain Scarlet Overkill in her plot to take over the world.