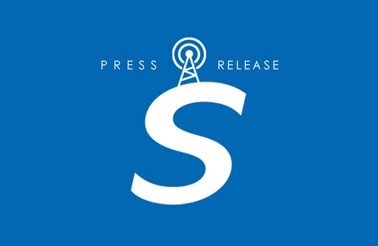 NASHVIILLE, TN (June 30, 2015) – Spirit Music Nashville has signed artist/songwriter Tim Montana to an exclusive global publishing agreement, as announced today by Daniel Hill, President, Spirit Music Nashville. Tim's agreement with Spirit marks the latest in the company's aggressive series of Nashville-focused signings and catalog acquisitions.
"Tim is one of the most resourceful talents I have known.  He has already given back so generously to veterans with PTSD, and his career is just getting started," said Daniel Hill. "We are proud to welcome Tim into the Spirit Music fold, and look forward to helping him take his music to the fans."  
"I'm very excited to be a part of the Spirit Music family," said Montana. "Daniel, Billy Lynn and the entire Nashville group are talented publishers who are all about the song, and Spirit's worldwide reach is something to be excited about. The care and attention they give to me and my music is what I dreamed of finding in a publisher."
Tim Montana and The Shrednecks are based in Nashville, where Tim co-wrote "This Beard Came Here to Party" with ZZ Top's Billy F Gibbons. The song became an anthem for The Boston Red Sox during the 2013 World Series, and the video for "This Beard" became the most viewed video on the MLB and Red Sox websites throughout the World Series. Tim Montana and The Shrednecks have recently been tearing it up on the road, opening for Florida Georgia Line, Brantley Gilbert, Kid Rock, Montgomery Gentry and ZZ Top.  Earlier this year, Montana, in partnership with Gibson Guitars, designed and auctioned a one-of-a-kind Les Paul to raise awareness and funds for veterans battling post-traumatic stress disorder.  The 'American Sniper' guitar's design was inspired by former Navy SEAL Chris Kyle, and was auctioned for $117,000, to benefit the Guardian for Heroes Foundation.
Tim Montana taught himself to play guitar by candlelight in an "off the grid" cabin where he lived with his family. After a stint at the Musician's Institute in Los Angeles, and his return to Montana, Tim's unique blend of rock and country found an enthusiastic following and it was during one of his mesmerizing performances that Montana got his first break. David Letterman was in the audience and upon his return to New York, he had his talent booker call Tim and invite him to appear on the Late Show.
In addition to the signing of Tim Montana, Spirit's expansion into country music also includes the acquisition of the successful Nashville-based independent music publisher, production, and artist management company Cal IV Entertainment, which brought top writers, artists, and staff into the fold along with 25 number one copyrights and multiple top ten singles. Spirit also acquired the StyleSonic catalog, bringing another four No. 1 country hits to its portfolio as well as over fifteen Top 20 country songs spanning the last decade. In addition to StyleSonic and Cal IV Entertainment, Spirit's aggressive expansion plans also led to the recent acquisition of leading contemporary Christian catalog West Main Music and the recent acquisition of a portion of Jason Ingram's catalog. The company also recently signed hit songwriter Chris Wallin, who has penned multiple Top 10 hits, including three No. 1s.
ABOUT SPIRIT MUSIC:
Spirit Music Group, founded in 1995, is one of the world's leading independent music publishers, owning and/or managing more than 75,000 songs spanning seven decades and every musical genre. The company's repertoire reflects some of the most beloved songs and songwriters of all time, including hits by Frank Sinatra, Billie Holliday, Carl Perkins, Elvis Presley, Charles Mingus, Dion, Aretha Franklin, B.B. King, Santana, The Beach Boys, Barbra Streisand, Gladys Knight, Alice Cooper, Pure Prairie League, Chicago, Chaka Khan, Anita Baker, The Go-Go's, Madonna, Faith Hill, Tim McGraw, Mariah Carey, Jay-Z, Ricky Martin, Keith Urban, Usher, Dido, Jewel, Jason Aldean and Mary J. Blige; the complete catalogs of such iconic songwriters and writer/artists as Pete Townshend, Marc Bolan, Boz Scaggs, The Marshall Tucker Band, Toto, Billy Squier, Andrea Bocelli, Charles Mingus, Alan and Marilyn Bergman, Rick Nowels, C&C Music Factory; and the breakthrough work of such newer artists as Scissor Sisters, The Naked & Famous, Matt & Kim, San Cisco, Zooey Deschanel, Eric Paslay, and Big Data.
Spirit has earned a strong reputation as an aggressive royalty administrator and a peerless promoter of its songs into film, television and advertising productions as well as a wide range of new media. In recent years, Spirit has helped transform the publisher's role beyond royalty collection and song promotion to proactive career and legacy partnership by creating and executing marketing plans to revitalize its clients' songs and expand their brands.
Spirit Music Group is headquartered in New York with offices in London, Los Angeles, Nashville and the Netherlands.   Spirit is a portfolio company of Pegasus Capital Advisors, the New York-based private equity fund manager that has been providing creative capital and strategic solutions to growth companies since 1996.
###
Spirit Music Group Media Contact:
Black Market Creative
Heather Glenn
310.765.1927 x707
hglenn@blackmarketcreative.com