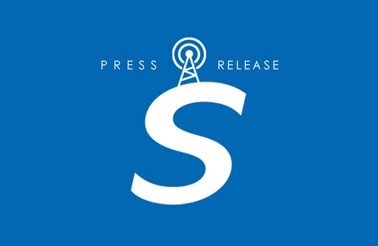 New York, NY (March 13, 2020) – Spirit Music Group, one of the world's leading global independent music publishing companies, has signed a publishing deal with record producer, songwriter, music publisher and multiple GRAMMYÒ award-winner, Christopher "Tricky" Stewart.
In a career spanning over 30 years, Tricky Stewart has been the guiding force behind selling over 50 million records and instrumental to some of the most musical moments of this generation. Stewart has written and produced many chart topping R&B and pop singles and albums such as: Rihanna's GRAMMYÒ winning "Umbrella"; Beyoncé's GRAMMYÒ winning "Single Ladies (Put a Ring On It)"; Justin Bieber's "Baby"; Mariah Carey's "Touch My Body" and "Obsessed"; Mary J. Blige's "Just Fine"; Frank Ocean's "Novacane"; The-Dream's "Love/Hate" and "Love vs. Money";  Katy Perry's "Teenage Dream"; Beyoncé's "4"; Ciara's "Ride"; Frank Ocean's "Nostalgia, Ultra"; and the Britney Spears and Madonna collaboration "Me Against the Music".
Stewart is head of his own record label and studio, RZ3 Recordings, based in Atlanta. Stewart also previously served as President of A&R at Epic Records.
"Tricky is a true visionary and powerhouse. Besides influencing so many musical talents, he has championed countless other people along the way," said Nancy Matalon, Vice President, A&R, Spirit Music Group. "His name is synonymous with hits and his music has deeply impacted contemporary culture. We have collectively known Tricky and his manager Mark for many years and to realize our creative relationship with this deal at Spirit is a culmination of great energy."
"Tricky's career achievements to date are, quite simply, astounding," said Rak Sanghvi, President, Spirit Music Group. "He has an amazing ability to bring something completely unique to the studio, expertly tailored to each artist he works with, and the results speak for themselves.  We're delighted to be in business with Tricky and look forward to achieving great success together going forward."
"As a creator, all I ever want from my partners is a commitment to building legacy," said Tricky Stewart "I couldn't be more proud to join forces with Jon, Rak, Joe, and especially Nancy who have all showed a tremendous faith in me and the music that I make. In today's music business it sounds cliché to talk about a company as a family, but this deal came together because it felt like family. I do my best work with family, so the future is bright. Thank you, Spirit Music Group – let's get some hits together."
"Tricky has always been the type of writer/producer that has worked best with a company that was rich in legacy while valuing day to day relationships," said Mark Stewart "Spirit exhibits that at every level. It is the passion of VP Nancy Matalon has for Tricky's music that is the foundation of this new relationship. We are so excited to build the next phase of Tricky's career with Nancy, Jon Singer, Rak Sanghvi, Joe Borrino, and the whole Spirit Music Group team around the globe."
In 2019, Spirit Music Group executives Jon Singer and Ross Cameron formed Lyric Capital Group to take ownership of Spirit Music Group and secure a recapitalization of over $350 million. The capital raise allows Spirit to continue to build upon its already impressive legacy and community of renowned artists and songwriters. Now wholly-owned by the newly formed Lyric Capital Group, Spirit Music Group remains a strong, independent publisher.
ABOUT SPIRIT MUSIC:
Spirit Music Group, founded in 1995, is one of the world's leading independent music publishers, owning and/or managing more than 75,000 songs spanning seven decades and every musical genre. Spirit's portfolio consists of over 200 #1 Billboard hits and over 450 Top 10 songs.
Among its most notable songwriters and writer/artists are James Bay, John Barrett, Alan and Marilyn Bergman, Big Data, Marc Bolan, T Bone Burnett, Jonny Coffer, Zach Crowell, Rami Dawod, Henry Mancini, Matt & Kim, Johnny McDaid, The Marshall Tucker Band, Graham Nash, John Newman, Rick Nowels, David Paich, Doc Pomus, Frank Rogers, Boz Scaggs, Billy Squier, Pete Townshend, Gregg Wattenberg; and the breakthrough work of newer artists including Dagny and Tim Montana. 
Spirit has earned a strong reputation as an aggressive royalty administrator and a peerless promoter of its songs into film, television and advertising productions as well as a wide range of new media. In recent years, Spirit has helped transform the publisher's role beyond royalty collection and song promotion to proactive career and legacy partnership by creating and executing marketing plans to revitalize its clients' songs and expand their brands.
Spirit Music Group is headquartered in New York with offices in London, Los Angeles, Nashville and the Netherlands. Spirit is a portfolio company of Lyric Capital Group, led by seasoned music executives Jon Singer and Ross Cameron.
For further information about Spirit Music Group, go to www.spiritmusicgroup.com.