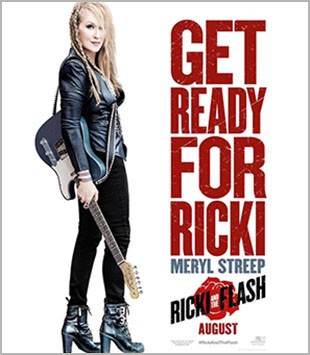 The British new wave group's iconic 1986 hit, "Everybody Have Fun Tonight," spices up a scene in RICKI AND THE FLASH.
The Jonathan Demme-directed drama stars Meryl Streep as a musician returns home to make things right with her family after giving them up to pursue her dream of rock 'n' roll stardom.
The song can be heard as Ricki (Streep) and her ex-husband Pete (Kevin Kline) both confront their daughter's ex-husband and his new girlfriend in a bar demanding to know why he left their daughter.