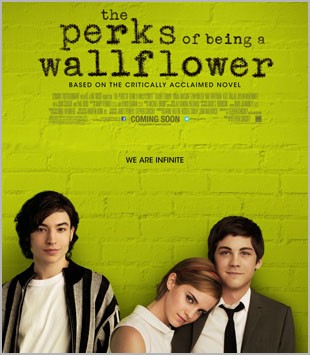 Young MC's classic "Bust A Move" is featured in the big screen adaptation of Stephen Chbosky's acclaimed novel of adolescent angst and alienation, THE PERKS OF BEING A WALLFLOWER.
The Summit Entertainment film stars Logan Lerman as the troubled freshman taken under the wings of two extroverted seniors, played by Emma Watson and Ezra Miller.
The pop/rap classic can be heard in a party scene doing its best to upset the flow of a sensitive mixtape.