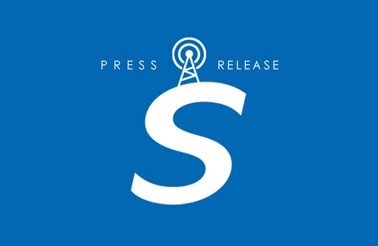 New York, NY (February 24, 2022) –Spirit Music Group, one of the world's leading independent music companies, today announced the acquisition of the artist's portion of the recorded music catalog of multi-Platinum recording artist, Jason Aldean. The acquisition includes 90% of Aldean's recorded music catalog and encompasses nine albums in total, including twenty-four #1 songs, thirty-four Top 10 songs, and six RIAA certified Platinum albums. The deal covers Aldean's discography starting from his self-titled debut Platinum album in 2005 (featuring the #1 single "Why") through his ninth album, 9 (which marked Aldean's sixth consecutive #1 album) released in 2019. The acquisition also includes neighbouring rights and SoundExchange royalties. Aldean retains an income interest. BBR/BMG still retain their portion of the catalog rights. Jason Aldean is an exclusive recording artist with Broken Bow/BMG.
After ten studio albums and 17 years of recording, Jason Aldean's singles and albums routinely top the charts, making him one of music's biggest superstars. Named ACM "Artist of the Decade" Jason Aldean has followed his own time-tested formula and continues to make ground-breaking modern albums with an old-school soul. Notably, seven of Aldean's previous studio albums have been certified Platinum or more, while bolstering 15 billion streams and more than 20 million albums sold. Additionally, Aldean has the most Top 10 songs on Billboard's Hot Country Songs chart, more than any other artists, since making his chart debut in 2005. Aldean's blistering arena-ready country rock anthems and incendiary tours make him one of the few acts in the genre to sell-out multiple stadiums.
"It's cool that a company like Spirit, that's been around so long, has taken on my music catalog. It's something really important to me, so I'm glad it'll be looked after," said Jason Aldean.
"Jason Aldean has been a consistent hitmaker and trailblazer in country music for nearly two decades. His recordings have helped define the sound of modern country music. Spirit Music Group is excited to partner with Jason and we look forward to further championing these important recordings to the world," said Frank Rogers, CEO, Spirit Music Nashville.
"Jason Aldean is one of country music's elite headliners and the breadth and depth of his work is undeniable," said Jon Singer, Chairman, Spirit Music Group. "We welcome Jason's impressive collection of works to the Spirit Music Group catalog and are committed to being an active partner in safeguarding and building upon the success of these recordings."
Aldean was represented in the deal by Kent Marcus from Marcus & Colvin LLP. Spirit was represented by Reed Smith.
ABOUT SPIRIT MUSIC
Spirit Music Group, founded in 1995, and owned by Lyric Capital Group, is one of the world's leading independent music publishers, owning and/or managing more than 100,000 songs spanning seven decades and every musical genre. Spirit's portfolio consists of over 200 #1 Billboard hits and over 450 Top 10 songs. For further information about Spirit Music Group, go to www.spiritmusicgroup.com.
Media contact:
Heather Glenn